Make Informed Business Decisions with Retail Management Software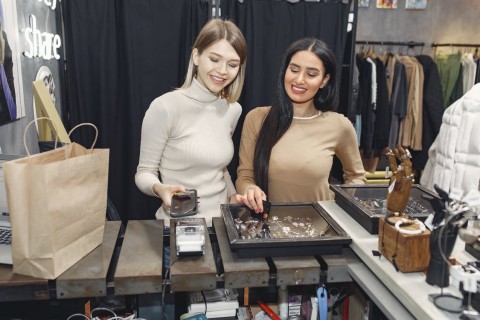 In the modern retail industry, a miscalculated business decision can bring about significant losses and damages, affecting market demand, customer service and profitability to name a few. This is why adopting a retail specific business management solution is more important than ever. Enabling your business to plan, organise, and manage operations more effectively and more efficiently is critical, especially during the busy times. If you do not have the right systems in place for the upcoming holiday period, make sure you get sorted for the next round as it becomes more and more difficult to catch up if you have already fallen behind the competition.
Here are a few key benefits gained from having the right systems in place:
Focus on reporting and data analytics
Reporting and analyzing your data has become a non-negotiable.  Collecting the information over time is one thing, but then to convert that information into sensible data that can be assessed, analyzed and used to your business' advantage or as part of your decision-making processes is another.
The right software can help with reporting and data analytics.
It will help you understand the business better and use valuable data-driven insights to your advantage improving performance, save time and streamline operations.
Measure and track critical retail data
Additionally, a retail software solution provides critical industry metrics and KPIs: sales, retail conversion rate (converting store visitors into buying customers) or average transaction value (how much customers spend in your store on average), among other parameters.
Furthermore, automated reporting eliminates manual data management to identify top-selling products, the best or worst performers, the busiest and slowest sales times, and the highest or lowest paying customers, giving you access to valuable information at the drop of a hat that should be used to your advantage and built on for continued success
Get on board with more automated machine learnings
Advancements in artificial intelligence and machine learning also make it possible for retail software solutions to anticipate market trends, gauge sales projections, track new customers' habits and social media feeds in any given timeframe.
When choosing your business management software, ensure you understand all the capabilities and functionalities of the specific ERP system, particularly its integration capabilities with all operational processes, and data analytics tools.
IQ Retail has developed integrated trading and business management solutions for distributors, wholesalers, merchants and retailers. Transform your business with IQ Retail's range of retail ERP.