Does Your POS System Have Strong Inventory Management?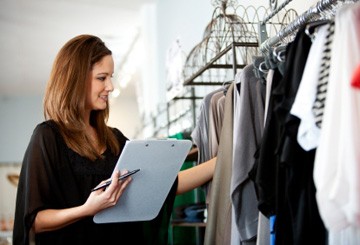 Inventory management is an important feature that is included in most systems, enabling the management and control of stock. However, this process can get difficult, time-consuming and complex. This is why a suitable POS system should make provisions for your specific business requirements when it comes to efficient and reliable inventory.
Take, inventory tracking for example; it should offer more options than simply tracking the inventory, like current and incoming stock for example.
Important functionality, such as new purchase orders, stock transfers and re-stocking reminders, become even more important if your business has multiples branches or warehouses that need accurate information about its stock movement.
Real-time updates on stock management are invaluable and provide procurement staff with the information they need in an accessible way. For this to happen, your POS system has to integrate well and make available the inventory data and communicate it to the other parts of the business.
Managing your inventory data correctly and having easy access to the information your staff needs can really improve stock movement and control. Another benefit is improved reporting, which is necessary to make important operational decisions based on specific drilled-down data insights.
While most POS systems can make managing your stock a much simpler task, you should consider options beyond the traditional inventory control. A cloud-based POS system can offer additional benefits for inventory management and control, with real-time tracking capabilities for multiple terminal points in various storage locations.
Finally, consider the flexibility, scalability and overall functionality of your inventory management processes. Stock reminders, new product notifications, and options to expand product lines and selection when needed are equally desirable.
In conclusion, a strong POS system should integrate more options for inventory management and enable inventory tracking in an easily manageable way without adding stress and extra costs.
Capture all the relevant point-of-sale data with the fully integrated solution IQ POS with built-in flexibility for single or multi-site terminal capability.
Click HERE to contact us today to find out more about how our retail solutions can benefit your business.